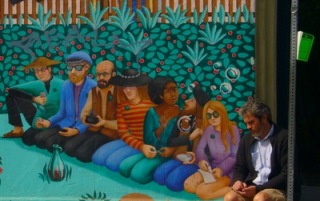 E-mail:
zperovic@miracosta.edu

Address:

Office:
Phone:
Fax:


One Barnard Drive, MS#1 Oceanside CA 92056
C3620
(760) 757-2121 ext. 6256
(760) 795-6779

Welcome to my homepage!
My main interest is in the area of ordered algebraic structures. I was always curious to explore how much of the richness of the real line is preserved under alternative algebraics and topological assumptions. I am particularly interested in :

Boolean algebras
Orthomodular lattices
Lattices with unique complements
Ordered fields
Model theory .